Website
November 8th marked ten years since I completed the Bible Summary project. I'll have more to say about that at some point soon, but I've just published a significant update to the website, so that first...
I've been working on this new version of the website for ages. These things never seem to get finished. There's still quite a bit I need to improve and fix, but the old website had got so broken that this beta version is now a considerable improvement. It's now mobile-friendly, the email and comments forms work again, and I've removed the broken Twitter login.

2 comments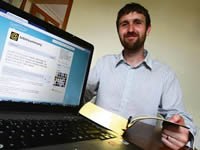 I summarised all 1,189 chapters of the Bible on Twitter - one tweet per chapter, one chapter per day for over three years.
Find out about the project here, you can buy the Bible Summary book on Kindle or in paperback, and feel free to get in contact if you have any comments or questions.

All the summaries in a paperback book or on Kindle.