Quoting, Licensing and Partnerships
Quoting Individual Summaries
You are always welcome to link to any page of the BibleSummary.info website.
You are always welcome to retweet summaries from the @BibleSummary account. (There's a Twitter button under each summary on this website to help you find the one you're after.)
You are also welcome to quote individual summaries in any format provided you attribute quotations with "@BibleSummary", "Chris Juby, www.biblesummary.info" or "Summarised by Chris Juby. Visit www.biblesummary.info for the full archive."
Using Larger Sections or the Whole Project
I'm very open to conversations about licensing the @BibleSummary summaries and partnership with other organisations. Please contact me to get the ball rolling.
My main goal for the project is to encourage people to engage with Scripture. In broad terms, I'm likely to give permission for you to use the summaries royalty-free if your project is:
Small
Offline
Non-profit
Helping people to engage with Scripture
Not pushing a narrow theological agenda
Able to provide a link to this website wherever the summaries are used
But I'm very positive about exploring other kinds of useage through appropriate partnerships or royalty agreements.
In all cases, please get in touch and let me know what you have in mind.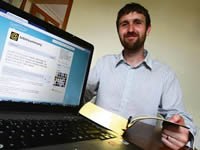 I summarised all 1,189 chapters of the Bible on Twitter - one tweet per chapter, one chapter per day for over three years.
Find out about the project here, you can buy the Bible Summary book on Kindle or in paperback, and feel free to get in contact if you have any comments or questions.

All the summaries in a paperback book or on Kindle.