Lamentations 5
summarised in 140 characters or less
Look, O LORD, and see our disgrace! We have become orphans. Slaves rule over us. But you, O LORD, reign forever. Restore us as of old!
Posted on 17 Oct 2012 to 25,920 followers, with 19 retweets.
Read Lamentations 5 in full at Bible Gateway.
Prev | Lamentations | Next
Comments
V 21 Restore us to yourself, Lord, that we may return; renew our days as of old
The restoration plan will include the giving of the only Son of God ...Jesus. Jesus came to restore all men to the Father. He alone is The Way, The Truth & The Life coming to this earth as the ultimate sacrifice.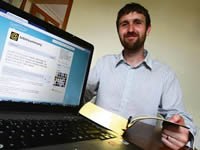 I summarised all 1,189 chapters of the Bible on Twitter - one tweet per chapter, one chapter per day for over three years.
These are the summaries of the book of Lamentations.
They are written to help you understand and remember what's going on in the chapter, but they're no substitute for reading the Bible for yourself.
Find out about the project here, you can buy the Bible Summary book on Kindle or in paperback, and feel free to get in contact if you have any comments or questions.

All the summaries in a paperback book or on Kindle.