Jeremiah 52
summarised in 140 characters or less
Nebuchadnezzar besieged Jerusalem. Nebuzaradan burned the temple and took the people into exile. Evil-merodach released Jehoiachin.
Posted on 12 Oct 2012 to 25,828 followers, with 12 retweets.
Read Jeremiah 52 in full at Bible Gateway.
Comments
A repeat of my summary of 2 Kings 25. The two chapters are very similar.
Time and times again we read that the chosen kings did evil....
V 1 Zedekiah...... 2 He did evil in the eyes of the Lord, just as Jehoiakim had done. 3 It was because of the Lordís anger that all this happened to Jerusalem and Judah, and in the end he thrust them from his presence.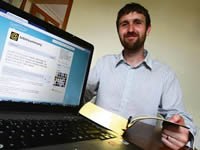 I summarised all 1,189 chapters of the Bible on Twitter - one tweet per chapter, one chapter per day for over three years.
These are the summaries of the book of Jeremiah.
They are written to help you understand and remember what's going on in the chapter, but they're no substitute for reading the Bible for yourself.
Find out about the project here, you can buy the Bible Summary book on Kindle or in paperback, and feel free to get in contact if you have any comments or questions.

All the summaries in a paperback book or on Kindle.