Ezekiel 19
summarised in 140 characters or less
"Lament for the princes of Israel: A lioness had cubs. One was taken to Egypt, another to Babylon. A vine was stripped of its fruit."
Posted on 5 Nov 2012 to 26,300 followers, with 8 retweets.
Read Ezekiel 19 in full at Bible Gateway.
Comments
Two lions representing 2 great kings of Judah, but they ignored the Word of God and God cut them down.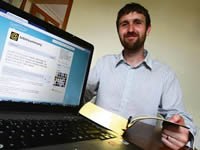 I summarised all 1,189 chapters of the Bible on Twitter - one tweet per chapter, one chapter per day for over three years.
These are the summaries of the book of Ezekiel.
They are written to help you understand and remember what's going on in the chapter, but they're no substitute for reading the Bible for yourself.
Find out about the project here, you can buy the Bible Summary book on Kindle or in paperback, and feel free to get in contact if you have any comments or questions.

All the summaries in a paperback book or on Kindle.